Grill Off Showcase! Hot Deals! Free Lunch!
The How-To Building Center is excited to bring back our Grill Off Showcase! Satuday, June 19th, 2021 local grillers are invited to show off their grill master skills! The public will get to taste their creations from 11am to 2pm.
The How-To Building Center will also have HOT DEALS on Tragers, Weber Grills, Napoleon Grills, and Blackstones.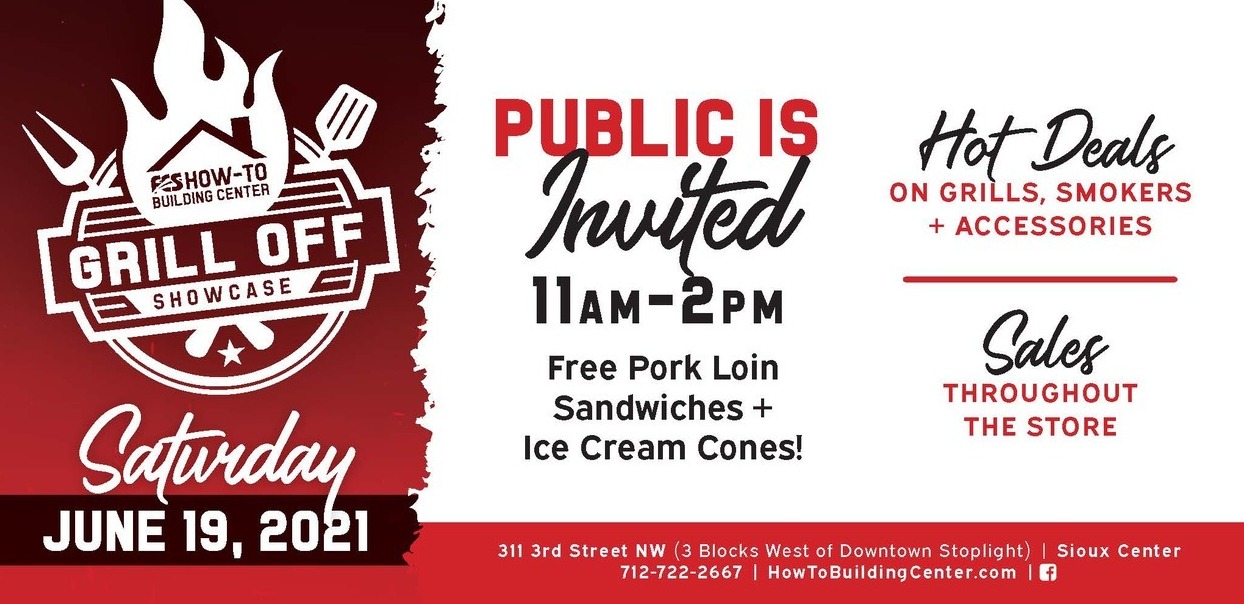 There will also be SMOKIN' SALES throughout the store during the event!
If you are interested in showcasing your grilling skills, call 712-766-2667 today!