Tailgating Grills for 2022
A great tailgate grill gives you the opportunity to enjoy your favorite grilled food while cheering on your favorite team. For our round-up of the best tailgate grills, we looked at grills that were easy to transport and set up. They had to also be good grills.
Out of the portable grills we looked at, we found the Traeger Tailgater to be the best option for most people due to the ability to grill and smoke, the set and forget nature of cooking with pellets, and the ease of transportation. If you want to avoid pellets, we like the Weber Q2200. This gives you the flexibility to use gas or electric.
1. Best Overall – Traeger Tailgater Pellet Grill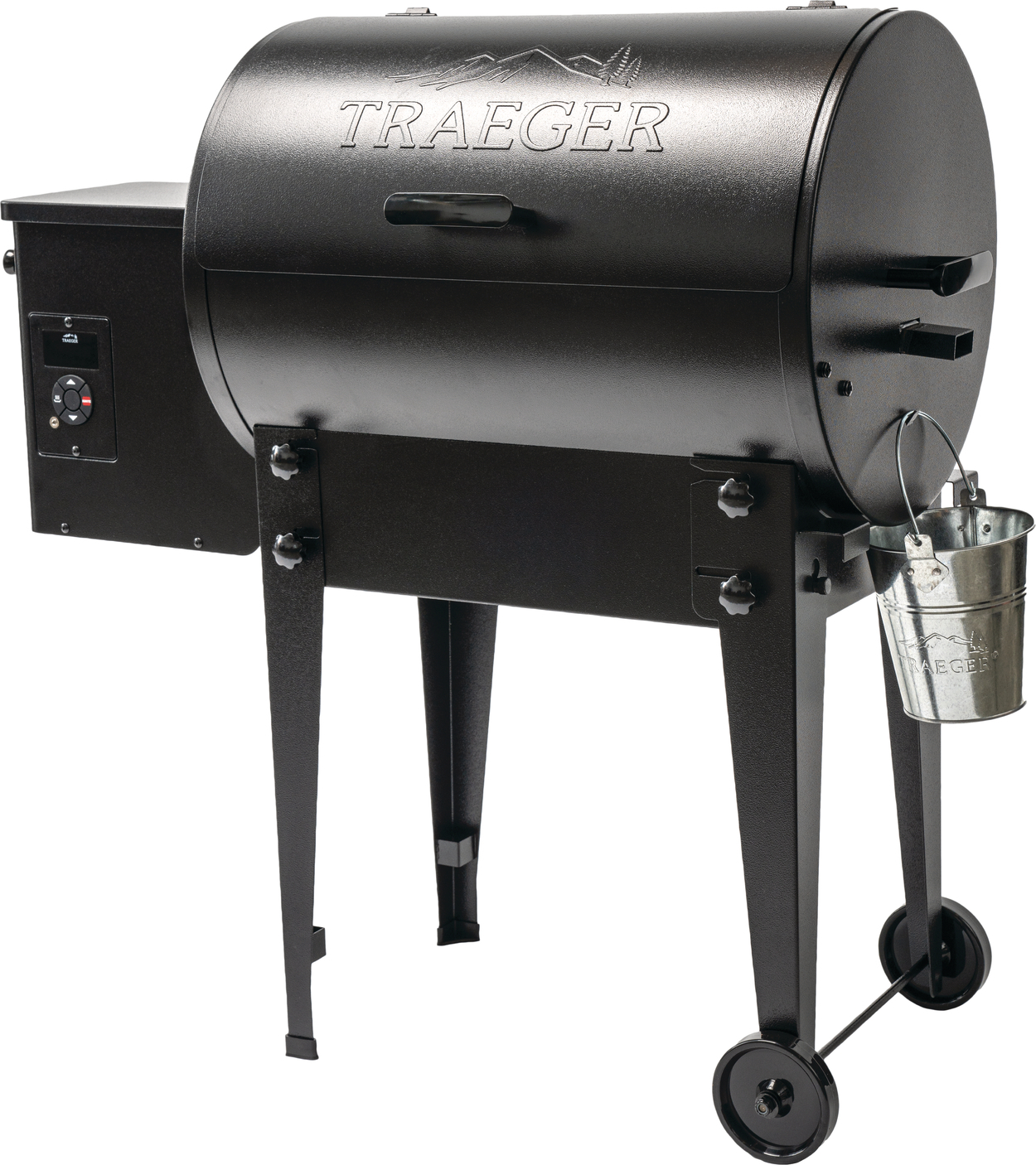 We decided to go with a pellet grill as our top pick because they make for some of the most forgiving grills that allow for hot and fast or low and slow cooking for added versatility. The Traeger Tailgater tops our list of best portable pellet grills thanks to its cooking surface, temperature consistency, and it's portability.
The Tailgater has some excellent features that make it ideal for tailgating:
including folding legs
a compact but durable chassis, making it more than sturdy enough for taking on the road.
the cooktop size
The cooking surface is 429 square inches of cooking surface, so you have plenty of space to churn out burgers and brats for the whole squad.
The digital controller is a great addition, allowing for consistent internal temperatures. It also has an intuitive control system that remains simple even when things get busy at your tailgate, so it won't be difficult to manage throughout the day.
As a pellet grill, the Tailgater is easy to light, burns consistently, comes up to temperature quickly, and even has a 10-minute shutdown cycle, so you can enjoy the game and not worry about fires.
Benefits:
Consistent temperature – There are bound to be fluctuations in these portable pellet grills, but far less in the Tailgater than in some others.
Portability – The unit is quite small once folded and can fit in most trunks and doorways.
Easy to clean – Interior parts are easily removable, and it does not produce much ash.
2. Best gas/electric tailgate grill – Weber Q2200 Portable Grill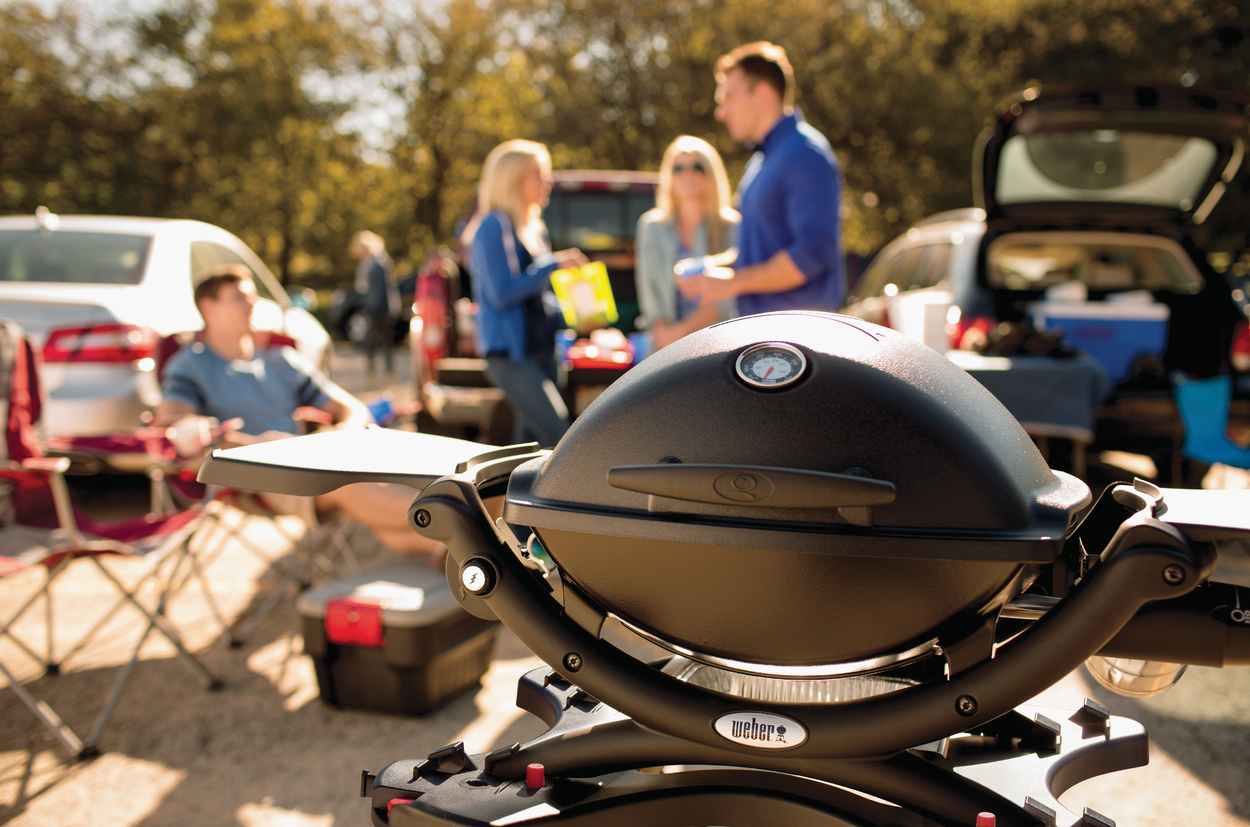 If you don't want to rely on having access to power, then going to the Weber Q2200 is a great bet.
Weber is known for making some of the best grills on the market; this portable grill does not disappoint! It's one of the best tailgate grills if you want something small and compact enough for one person to handle on their own and fit inside your vehicle.
This Weber grill is perfect for grilling on the go with it's sleek design and a stand that takes apart and packs up nicely. As with all portable grills, the Q2200 isn't huge; utilizing the simple and effective one-burner system, it can still produce enough food for eight people.
The stand provides an excellent cooking height, so you don't need to hunch over to cook your burgers and steaks.
What we like:
Lightweight – The last thing you want is a tailgate grill that is too heavy to move around; thankfully, the Q2200 is just 22kg.
Foldable stand – The stand is easy to assemble, easy to pack away, and has a good cooking height.
Potential full BBQ cart – If you want a full BBQ cart for home use, you can buy one for the Q2200 as an added extra.
Looking for something different than these two traditional tailgating cooktops? Check out our portable Blackstones or our Ooni Pizza Ovens. They will really step up your next tailgate.